We Are Provide Information About Recruitment for 700 vacancies of Staff Nurse.
JOBS: Good news for those looking for government jobs, need 700 staff nurses, salaries too hefty.
How To Apply For 700 vacancies of Staff Nurse Class-3

The government has announced recruitment for 700 vacancies of Staff Nurse Class-3. The deadline to apply is January 21, 2021. The monthly pay scale will be Rs 31,340. In which examination will be taken by OMR system of 200 marks.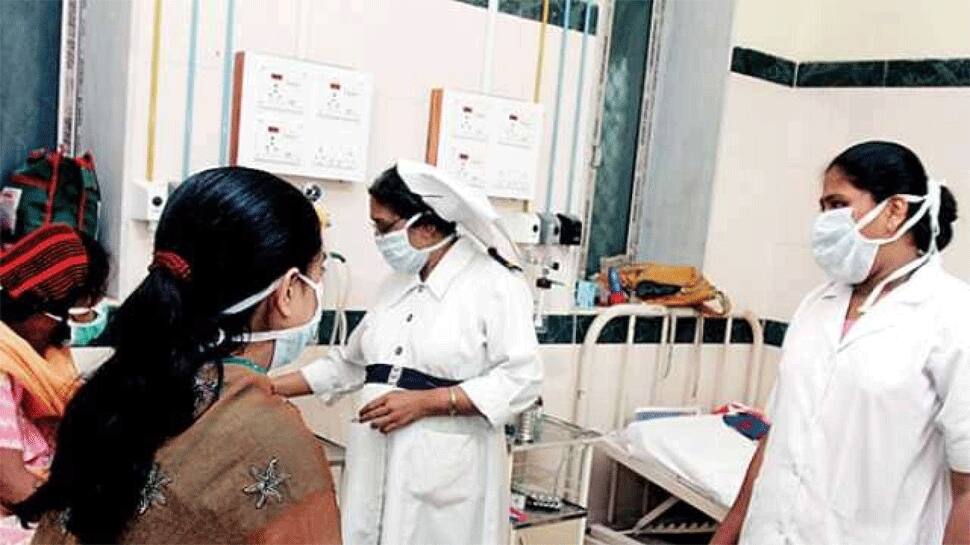 Fill the form today for the recruitment of a total of 700 posts of Staffers Class-3 in State Government Hospitals, Community Health Centers. The application has to be made online only on the website https://ojas.gujarat.gov.in from 1st January 2021 to 21st January 2021. Details of vacancies to be filled by staffers and information on educational qualifications, salary scale, age limit, age relaxation, and general instructions will be available here.
Educational Qualification:- Staff Nurse Class-3

1) Basic B.Sc (Nursing) (Regular) degree course obtained from Indian Nursing Council recognized institutes or Diploma course in General Nursing and Midwifery (GNM) obtained from recognized institutes by Indian Nursing Council will be considered valid.
Also Read:Mentally Disabled Scheme By Gujarat Government

2) Auxiliary Nurse and Midwife (ANM) and Female Health Worker (F.H.W) who have been performing their duties in the State Government or Panchayat Service for the last 10 years with the regular appointment and B.Sc. (Nursing) or GNM with educational qualification can also apply for this position. And they will be eligible for relaxation in the age limit as per the prevailing rules of the Government. But under no circumstances should the age be exceeded 3 years.
Staff Nurse Class-3 Bharti 2021
Permanent or periodically renewed registration of registered nurse and registered midwife in Gujarat Nursing Council is mandatory at the time of application. The registration number of a registered nurses as well as registered midwives or equivalent qualifications must be shown in the application form.
Must have sufficient knowledge of both Gujarati / Hindi languages.
Must have a certificate from any government recognized training institute having a basic knowledge of computer or have given computer subject examination in standard 10, 12.
Age limit: –

1) The age of the applicant should not be more than 40 years.
2) In case of candidates belonging to Scheduled Castes, Scheduled Tribes, Socio-Educationally Backward, Economically Weaker Class who are originally from Gujarat, a relaxation of 5 years will be given in the upper age limit as per the rules.
3) Candidates with 40 per cent or more disability will be given 10 years relaxation in the upper age limit.
4) Women candidates will be given 5 years relaxation in the age limit.
5) The upper age limit of all the reserved category candidates should not exceed 45 years on the due date under any circumstances with exemption.
Candidate Selection Process: –

1) Examination will be conducted by OMR method. In which 100 questions of nursing subject and 100 questions of Gujarati subject will be asked from MCQ. Both subjects must be passed.
2) 0.25 mark will be deducted for answering each wrong question.
3) The candidate will be given all the information of the examination on the mobile number filled in the application.
4) The time for examination will be 2 hours. Examination can be given in Gujarati or English language.
Also Read:How To Earn Money By Task Mate service in India
Salary scale:-

For the first five years, Staff Nursing-3 will be appointed on a contract basis by a qualified candidate with a monthly fixed salary of Rs. 31,340. Apart from that no other allowances or benefits will be available. After the completion of five years of service, if their services are found satisfactory to the appointing authority, pay according to the seventh pay commission. Matrix Level-5 Salary Scale Rs.
Examination Fee: –
The application fee for candidates will be Rs.300.
Fees can be sent online and through the post office.
Notification
Imporatant Link
Note-

Candidates will have to scan the latest passport size photograph (12 K.B) and signature sample (15 K.B) in JPG format and upload it in the online application so that it does not exceed the size. All the candidates have to fill in the details in the application forms as per their educational qualification, age, caste as well as other required certificates.